1997 Southern Fandom Confederation Handbook & History
PART III: Regional Survey
---
MEDIA, NATIONAL & INTERNATIONAL CLUBS
These are clubs with affiliated clubs and/or members spread through the South. For the chapter nearest you, contact the address listed. Also, a couple of national clubs that happened to be based in the South.
National Fantasy Fan Federation, 1920 Division St., Murphysboro, IL 62966. Newsletters: TNFF and Tightbeam. Contact: William Center.
National Space Society, 922 Pennsylvania Ave SE, Washington, DC 20003. Newsletter: Ad Astra. Contact: David Brandt.
The Libertarian Futurist Society, 602 Purple Sage Dr., Round Rock, TX 78681. Newsletter: Prometheus. Mostly reviews of SF books with libertarian content. Annual award. Membership: $15. For a subscription: $10/year (4 issues). Contact editor Anders Monsen. (512) 388-2423. E-mail: amonsen@aol.com.
Committee for the Advancement of Role-Playing Games, 1127 Cedar, Bonham, TX 75418. Newsletter: CAR-PGa Newsletter: and other publications. Contact: Paul Cardwell, Jr. http://members.aol.com/waltonwj/carpga.htm.
International Fantasy Gaming Society, PO Box 3577, Boulder, CO 80307. Live-action fantasy role-playing. Contact: Janice Moore.
International Costumers Guild, PO Box 94538, Pasadena, CA 91109. Newsletter: Costumers Quarterly. Web site: http://www.costume.org.
DragonWeb, 4122 Tallah, San Antonio, TX 78218. Pern. Contact: Randall Stukey.
Queen's Own: The Mercedes Lackey Fan Club. P.O. Box 132, Shiloh, NJ 08353. Newsletter. $8/year for 9 issues of the newsletter. Contact: Judith Louvis.
The SCA: Founded in California in 1966 by Poul Anderson and other SF fans, the anachronists have as their goal the re-living, in costumes, customs, dancing, singing, the arts and fighting, periods of history between 405 and 1650 AD. It was brought to the South by Hank Reinhardt in the 1967. Most of the South falls in the Kingdom of Meridies, but Texas is in Ansteorra, Atlantia covers the mid-Atlantic states and Trimaris is Florida. The SCA now has over 20,000 members worldwide. For more information call their corporate offices at (800) 789-7486 or write: Member Services, Society for Creative Anachronism, P.O. Box 360789, Milpitas, CA 95036-0789. http://www.sca.org.
EDC Animation Society, 3352 Broadway Blvd, $470, Garland, TX 75043. Japanese Animation. Newsletters: Nova and Whispers of Iscandar. Contact: Meri Wakefield-Hazlewood.
Federation Marine Corps, 2404 Greenwood Dr., Portsmouth, VA 23702. RPG. Newsletter: Attention All Hands. Contact: Robert J. Bell.
International Federation of Trekkers, PO Box 84, Groveport, OH 43125-0084. Newsletter: Voyages Magazine. Contact: Russ Haslage.
Klingon Armada International, P.O. Box 1695, Des Plaines, IL 60017-1695. Newsletter: The Catalyst. Contact: Char Haguewood.
Romulan Star Empire, PO Box 3508, Dayton, OH 45401. Newsletters: Star Path and Warnings from the Edge.
Starfleet, 200 Hiawatha Blvd, Oakland, NJ 07436-3743. Web site: http://www.sfi.org
Starfleet Command, PO Box 180637, Casselberry, FL 32718. Newsletter: Starfleet Communications. Contact: Rita Cawthon-Clark.
United Federation of Planets Internationale, 2445 Stonebridge Dr., Orange Park, FL 32065. Newsletter: The Universal Translator. Contact: Kaye Downing.
Roxann Biggs-Dawson Fan Club (she plays engineer B'lanna Torres on Star Trek Voyager). "Brains-Brawn-Beauty." Newsletter. 1630 Ft. Campbell Blvd., Suite 143, Clarksville, TN 37042. Telephone & Fax: (615) 647-1172. E-mail: BlilsisM@aol.com
Random Flight, Official Robert Duncan McNeill Fan Club, c/o Brenda Antrim, P.O. Box 3583, Abilene, TX 79604. E-mail: bantrim@delphi.com.
STARFLEET
This international Star Trek club has affiliates across the South. For information, write to the regional commanders. Info compiled by Tom Feller based on material supplied by Bethany Theilman.
Region One: Virginia, North Carolina, South Carolina, Kentucky, Tennessee
c/o Linda Neighbors, 837 Regal Oaks Way, Amherst, VA 24521-3306.
Region Two: Florida, Georgia, Mississippi, Alabama
c/o Edward W. Danley, 11021 Challeux Drive, South Jacksonville, FL 32225.
Region Three: Texas, Louisiana
c/o Brad Pense, P.O. Box 1822, Arlington, TX 76004.
Region Twelve: Arkansas
c/o Comm Coyote, P.O. Box 411793, Kansas City, MO 64141.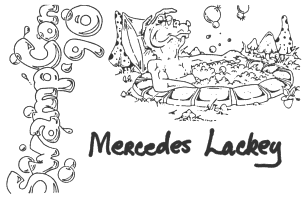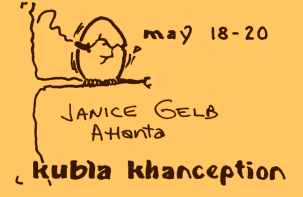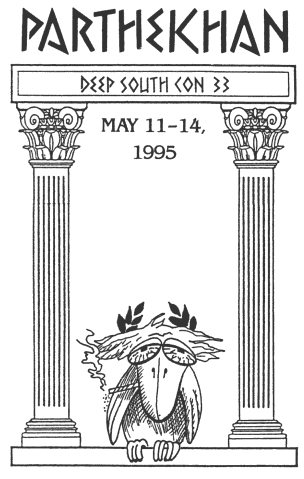 ---
Questions? Comments? Send e-mail to: ssmith@smithuel.net
---
Copyright (C) 2000 Samuel A. Smith and T.K.F. Weisskopf All Rights Reserved
Last Revised: Sat Jan 22 14:31:45 CST 2000
Previous | Next | Home